Tailor Made Software, through it's Partner Network, offers some great encapsulations of CADViewer and Tailor Made Software products into Document Management Systems.
If you want to integrate CADViewer with your Document Management Application, please contact us. If you are looking for a Document Management system with integrated CAD, please refer to our partner resource list below in your region:
Project Associates

Project Associates is a full-service engineering company focused on providing effective solutions for clients in industry, natural gas transmission and power generation.
Project Associates integrates CADViewer into a document management solution particulary targeting industrial manufacturing customers. Project Associates is located in Indiana, USA.
ForeFront Technologies
Intellidox® for Documentum is a software product developed by Forefront Technologies that transforms OpenText Documentum from a powerful Enterprise Content Management (ECM) platform into an intelligent business rules engine.
Forefront Technologies integrates CADViewer into their solution. Forefront Technologies is located in North Carolina, USA.
Formtek
Formtek provides the preferred Formtek EDB Solution to manage engineering drawings, documents and AutoCAD files within the Alfresco platform. Alfresco is a collection of information management software products for Microsoft Windows and Unix-like operating systems developed by Alfresco Software Inc. using Java technology.
Tailor Made Software components provides the back-end converter to visualize CAD through the Alfresco built-in PDF viewer. Formtek is located in California, USA.
OpenKM

OpenKM OpenKM is a document management software that integrates all essential document management, collaboration and an advanced search functionality into one easy to use solution.
The OpenKM platform implementation integrates CADViewer and redlining. OpenKM is located in Spain.
Construtivo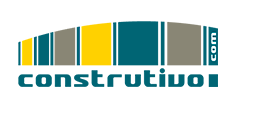 Colaborativo is the Construtivo collaboration platform for managing documents, processes and information. Developed and marketed natively in the cloud model, is on the market since 1999. In its fourth generation, Colaborativo serves the biggest and most important projects and construction work of Brazil. It can be accessed from any device connected to the internet, including tablets and smartphones. Construtivo is located in Brazil.